by Benedikt Pohl
Discover the critical link between sustainable cool-ing and SDG 14, and how adopting energy-efficient solutions can protect marine ecosystems, mitigate climate change, and pro-mote sustainable development.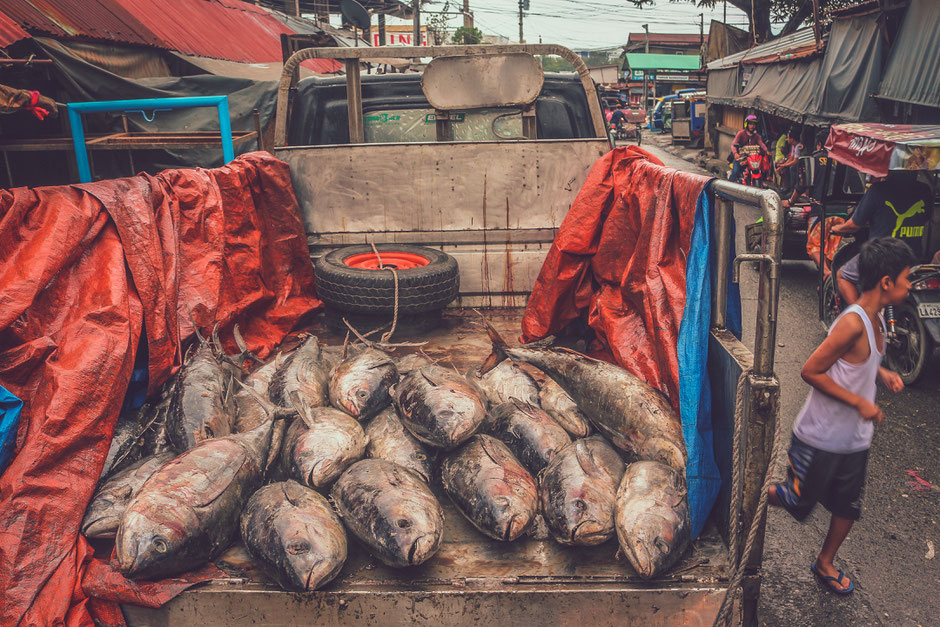 Bankerohan Public Market, Davao, Philippines (Frank Lloyd de la Cruz, Unsplash License)
If you're familiar with the Sustainable Development Goals (SDGs), you probably know that SDG 14: Life Below Water focuses on challenges such as overfishing, marine pollution from plastics and wastewater, and the global problem of ocean acidification. When it comes to the connection between cooling technology and the SDGs, you might first think of "SDG 3: Good Health and Well-being" or "SDG 11: Sustainable Cities and Communities." However, cooling technology not only has an indirect impact on marine ecosystems through global warming due to its current high-energy usage and greenhouse gas-emitting cooling chemicals, but it also plays a direct role in sustainably and efficiently using aquatic resources.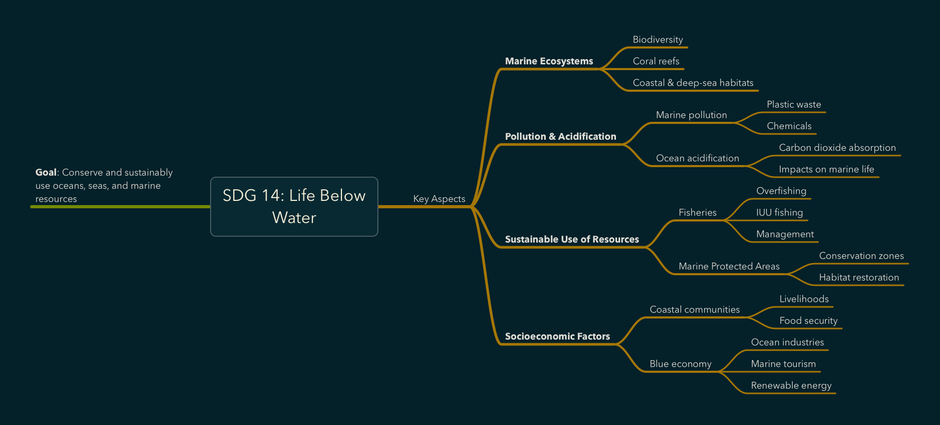 In this post, we'll delve into the interconnection between sustainable cooling and SDG 14, exploring how the two are linked and the ways in which sustainable cooling can contribute to achieving this goal, as well as other related SDGs such as zero hunger and responsible production. By understanding these connections, we can see how improving sustainable cooling can play a vital role in marine conservation efforts.
The Growing Demand for Cool-ing and its Environmental Impact
According to the Future of Cooling (IEA) report, nearly 10% of global electricity consumption is attributed to air conditioners and electric fans to stay cool. This share will only increase due to urbanization, population growth, income growth, and global warming if the global community does not take steps to improve efficiency, adopt alternative cooling strategies, and mitigate greenhouse gas emissions.
Conventional cooling technologies contribute to greenhouse gas emissions, both through their energy consumption and the release of harmful refrigerants. These emissions exacerbate climate change, which in turn increases the need for cooling, creating a vicious cycle. By transitioning to more energy-efficient cooling solutions and utilizing alternative refrigerants with lower global warming potential, we can reduce these emissions and their impact on climate change.
Climate Change and its Effects on Marine Ecosystems
Marine ecosystems are feeling the heat from global warming, and the consequences are far-reaching, affecting not only the ecosystems themselves but also coastal communities and the global population.
Impacts on marine ecosystems range from coral bleaching and ocean acidification to shifts in fish distribution and abundance. Coastal communities face challenges like disrupted fisheries due to rising temperatures and acidification, as well as rising sea levels and increased storm intensity caused by climate change.
On a global level, the decline of marine ecosystems threatens food security for billions of people and has significant economic ramifications. Moreover, the loss of marine biodiversity could lead to profound changes in the delicate balance of our planet's ecosystems. So, it's crucial that we address these issues and protect our oceans for the sake of our communities, our economies, and our environment.
Sustainable Cooling Solutions: Unlocking the Potential to Support SDG 14
The direct connection between cooling technology and Sustainable Development Goal 14 (SDG 14) - Life Below Water - may not be obvious at first glance. However, by exploring innovative and sustainable cooling solutions, we can make a significant positive impact on our oceans and marine life. 

Overview of Connections to SDG14 and sustainable cooling
Tackling Food Waste in Aquatic Products
Food waste, particularly in aquatic products, is a significant contributor to greenhouse gas (GHG) emissions. Inadequate cold chains result in high levels of waste, which can be curbed by adopt-ing sustainable cooling technologies. For in-stance, reducing food waste can offset the in-creased energy demand for cooling by up to 84.17% in countries like China, leading to lower carbon emissions.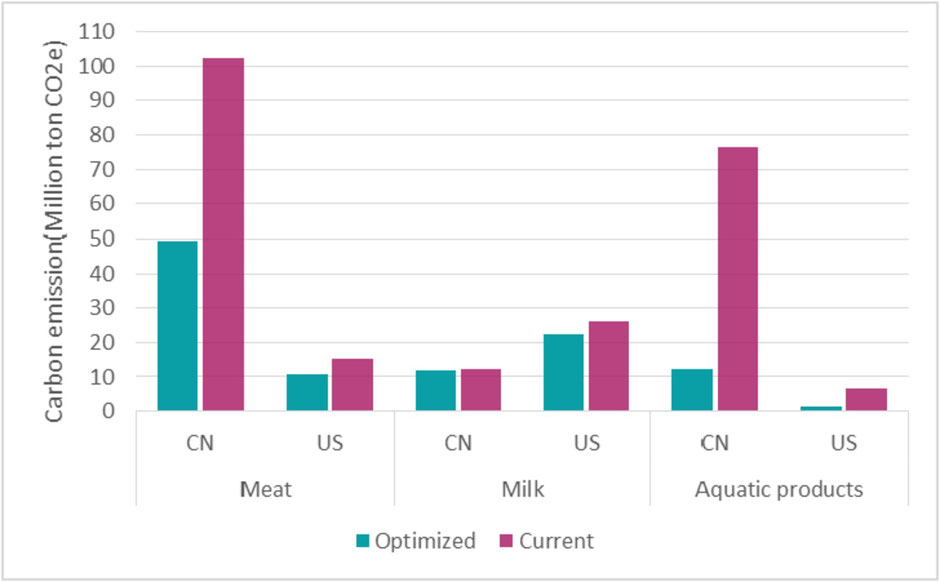 Total GHG emission of food loss and electricity consumption of cold (from: Potentials of GHG emission reductions from cold chain systems: Case studies of China and the United States, Hu et al)
Harnessing Solar Power for Sustainable Cooling Solutions
Entrepreneurs looking for innovative ways to make a difference can consider integrating small-scale solar power plants with ice production during periods of excess electricity supply. This can then be utilized by local fisheries to help preserve their catch. A perfect example of this approach is Dhiffushi in the Maldives, where a 40 kW grid-connected solar photovoltaic system uses an ice-making machine instead of traditional battery storage. This creative solution not only helps preserve fish, but also supports the island's primary economic activity.
Adopting Passive Cooling Techniques and Energy-Efficient Systems
Promoting passive cooling techniques in buildings and encouraging the adoption of modern, energy-efficient air conditioning systems can significantly reduce GHG emissions. Supporting these changes through incentives, regulations, and policies will foster sustainable development, ultimately benefiting marine ecosystems.
In Conclusion
Though it may seem indirect, the link between sustainable cooling and SDG 14: Life Below Water is crucial in protecting our oceans and marine life. By championing sustainable cooling solutions, we can diminish greenhouse gas emissions, halt the vicious cycle of rising temperatures, and mitigate the impacts of climate change on marine ecosystems. Our collective efforts in adopting energy-efficient cooling technologies, nurturing innovative ideas, and creat-ing policies and initiatives to encourage sustain-able business practices will not only ensure the well-being of our communities but also help preserve the delicate balance of our planet's ecosystems.