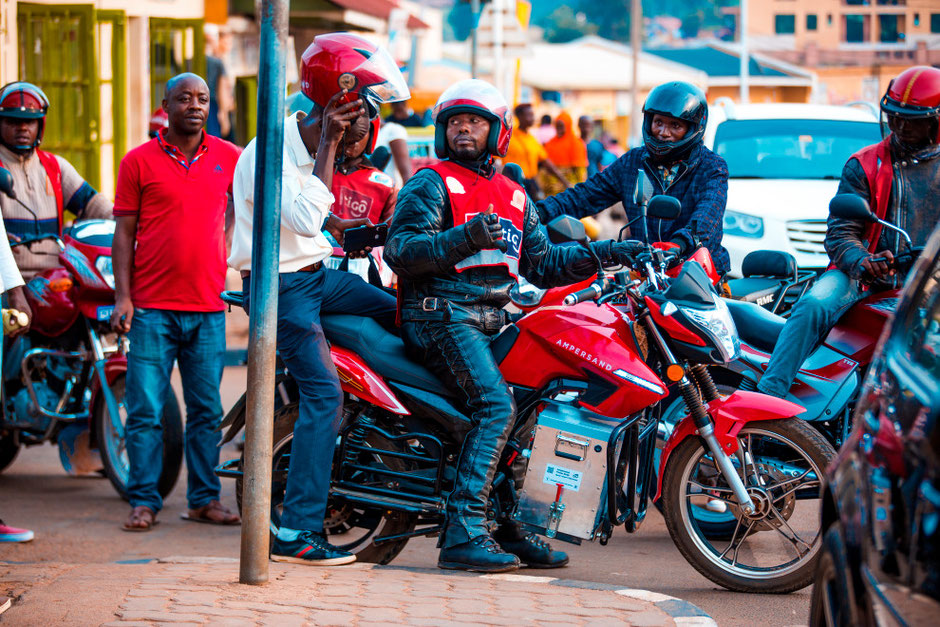 STIMA is an innovative startup aiming to electrify the boda boda industry by offering benefits to drivers, local businesses and the quality of life in the city.
One of the most crowded cities in Africa is Nairobi, the capital of Kenya, which is home to over four million people. A significant part of the city's air pollution is attributed to vehicular traffic, which is a direct result of the traffic congestion. In addition, the city relies heavily on fossil fuels, e.g. in internal combustion engines (ICE) with transportation ranking second only to energy production in terms of its contribution to greenhouse gas emissions. By introducing electric motorbikes with a battery swapping service, STIMA, an inventive startup, hopes to revolutionize urban transportation in Nairobi and address these environmental issues.
Because of their high versatility and low cost, the boda boda industry is the backbone for urban transport in Nairobi. Driving on these motorcycles they can commute, deliver goods and even taxi other people and many urban people make their livelihood in this industry. However, today's motorcycles run almost exclusively on internal combustion engines (ICE)
STIMA has an effective yet straightforward business model. They want to make electric motorbikes accessible to a larger population by leasing them to drivers at a reasonable price. The business aims to attract drivers who use gasoline motorcycles which run mostly on ICE to switch to electric vehicles. For this, they have partnered up with OneElectric, and Indian manufacturers to offer the best product to their customers. Their electric motorcycles allow for less air and noise pollution in the city, save 30% of operating costs and, thanks to a high percentage of the Kenyan electricity being renewable energy it reduces carbon emissions significantly.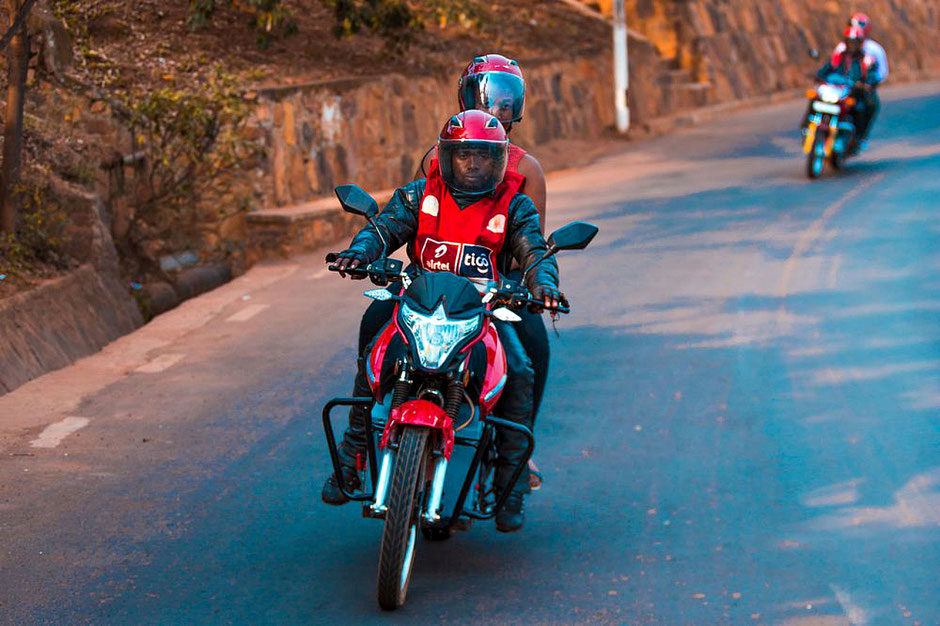 Battery swapping instead of refueling
The short battery life of electric vehicles is one of their biggest challenges. However, STIMA's battery swapping service resolves this issue. To establish battery swapping locations throughout the city, the company has teamed up with regional businesses. This eliminates the need for prolonged charging times by allowing drivers to quickly swap out their discharged battery for a fully charged one. Additionally, the battery swapping service increases the viability of using electric motorbikes for business purposes by significantly reducing downtime for charging, which leads to more successful and effective operations.
Both drivers and businesses stand to gain from STIMA's inventive solution. In addition to their core business, they have made sure to put an emphasis on safety by providing a financing plan for high quality helmets. Although not yet measurable, this is sure to have a significant impact on riders safety. It is impossible to overstate the effects of STIMA on the surrounding area and its inhabitants. The company is reducing air pollution and carbon emissions, which will improve public health. Additionally, STIMA's solution might lead to the creation of employment opportunities in the neighbourhood because the business plans to hire drivers and technicians for the battery swapping sites. 
Still challenges remain
Already have big companies, even petrol businesses, discovered the potential of electric mobility as the path to go to in the future. Even so, the success of STIMA will depend on its capacity to expand operations and win over more locals. Numerous issues, including the lack of infrastructure for charging and the high initial cost of buying electric motorbikes, must be resolved by the company. Additionally, the business must spread the word about the advantages of electric motorcycles and the battery swapping service, which might necessitate a sizable marketing and outreach expenditure.
Finally, STIMA's creative approach to urban sustainability in Nairobi has the potential to change the city's transportation system. The company is lowering air pollution and carbon emissions while enhancing the local population's health by introducing electric motorbikes and a battery swapping service. The company's solution is also more profitable for both drivers and businesses, creating a win-win scenario for all parties involved. A more sustainable future for Nairobi and beyond can be paved by STIMA with the right assistance and capital.