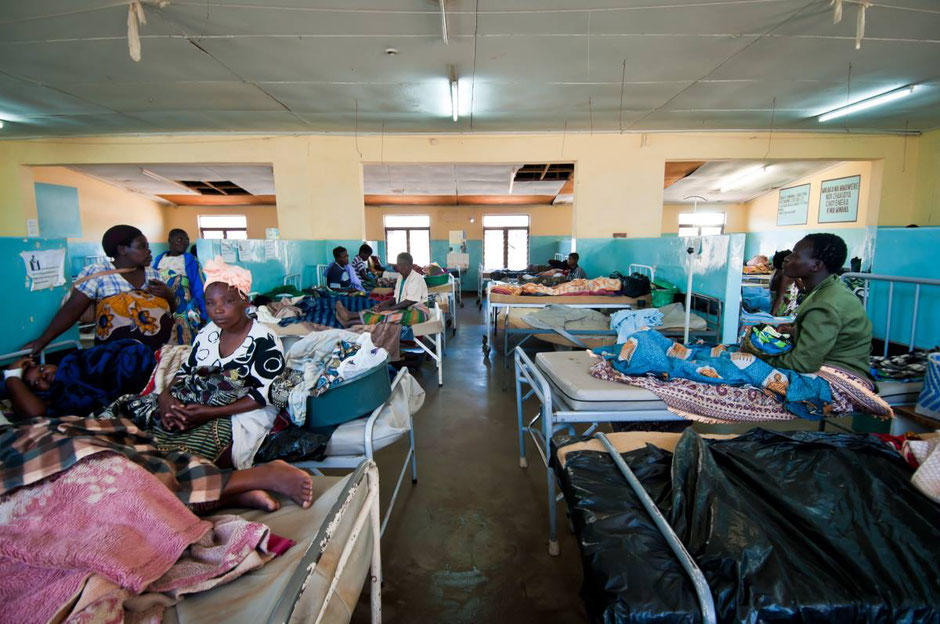 When talking design in health care one of the first thoughts that comes to a lot of people's minds is: "Why spend money on design when you can spend it directly on health care and infrastructure". The simple answer is that simple design features help improve patients' health and workers environment. But still the question remains: Where is the line drawn with spending money for design instead of traditional health infrastructure — more a political than a scientific question. 
The Malawi Health & Design Collaborative is a team mixed with architects, academics and health professionals. This mix is crucial for the architects to really understand the needs of doctors and nurses to do their work successfully and efficiently. This becomes especially important if there are no single or double rooms for patients, but big yards with tens of patients. On the other hand, the interdisciplinary team may open more doctors' eyes to the possibility of increasing the standard of health care through design. 
Universal design features
Ventilation is probably one of the most important — especially during the Covid-19 pandemic — design features to be included properly in a hospital. On one side, ventilation is key to control airborne diseases, on the other side it's simply more pleasant to be and work in a cooled environment during summer. Of course, the same goes for not working in a freezing environment during winter. 
Another universal feature that should be included in every hospital is enough natural light. The easiest way to implement this is using windows. The use of windows also allows the people to see more about what happens around them, what is shown to calm them down, because they know they are not alone. So, windows — a simple design feature — allow more social contact with no risks for other patients or the workers, even if a person is isolated. 
Designs features specialized for Malawi
In Malawi, it's normal for a family member of the patient to stay in the hospital for as long as the patient receives health care. They call them "guardians". So, if the hospital's concept does not include space for these guardians, for every patient, at least one person stands in the way, and can hinder the nurse's and doctor's work. More space for "guardians" is a Malawi-specific design feature that could be adopted in European hospitals. 
About 90% of Malawi people tend to try traditional medicine befor going to a hospital or a doctor that is practicing modern medicine. So, clearly the trust in modern medicine and hospitals isn't big. An interesting thought, that may need further exploring, is if the design of the hospital enhances the image of modern medicine. Maybe a path to follow would be to implement the hospitals in typical Malawi landscape and architecture to be more familiar to the Malawi people. 
The words "design", "helping" and "health" may sound strange in the first second, but the more you think about it, the more sense it makes. These small selection — that is in no way or form complete — of simple examples of design supporting and improving health care, should remind us to rethink our opinion of spending money for design purposes.